Our Second / Spring 2019
As April and May flew by in a spring breeze of bank holidays and sunshine, we were thrilled to be able to put together an amazing line-up of guest speakers for our second event. We were especially grateful for their time and energy, considering this can be a particularly busy time of year in production land.
On the 23rd, we swung open the barn doors and welcomed in some familiar faces, as well as a few new ones, eager to see what this IN / DEVELOPMENT lark was all about.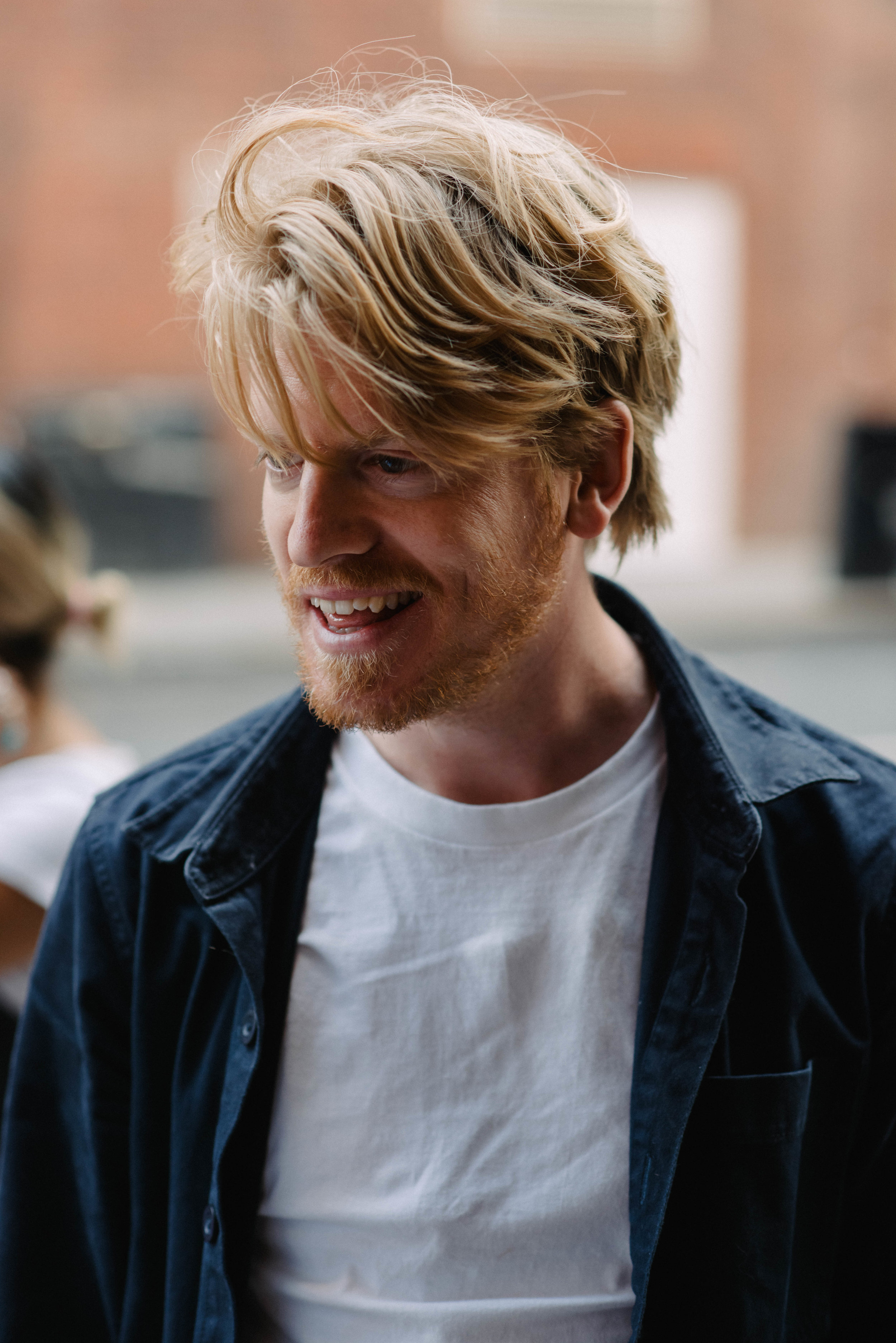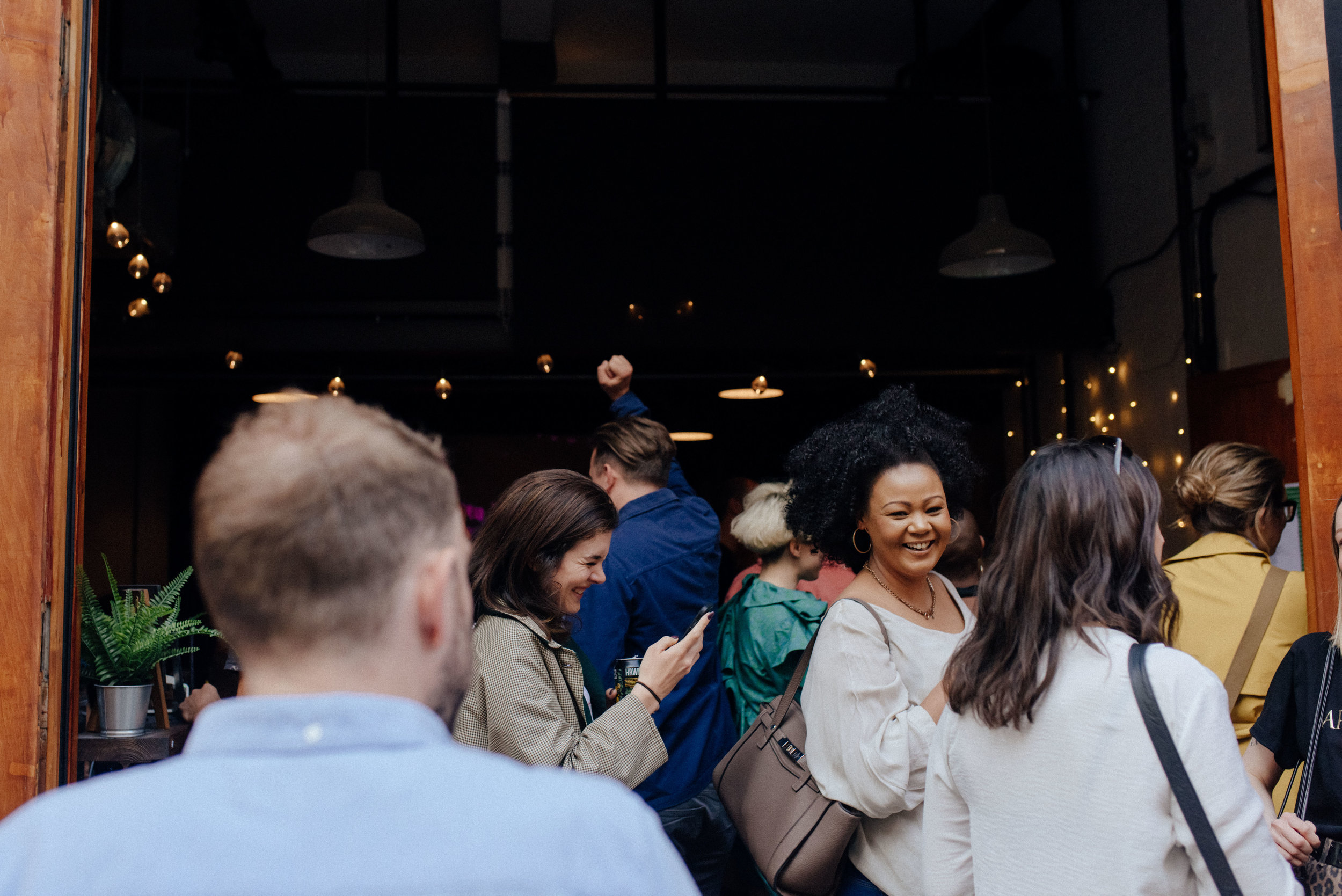 Our first guest speaker for the evening was the ebullient cinematographer Diana Olifirova. Diana sprung on to the stage to give us a whistle stop tour of some of the milestone moments in her career thus far.
Diana's energy and passion is clear from the moment you meet her and this surely contributes to her prolific output and frequent collaborations on a wide range of projects. We only got a small taste, which covered fashion films, poignant dramas, Chinese war epics and soul-pop music videos, but we were all left with the feeling that this was a remarkable talent on the rise.
Next up was hair and makeup designer Dorita Nissen. Dorita's talk transported us back to 1990s Miami to tell the tale of a girl from a rural island in Denmark, who unexpectedly ended up as a makeup artist to the stars. Her fascinating story began with her assisting the Brazillian pop artist Romero Britto, before a chance encounter in a beauty store led to a new career with cosmetics pioneer Laura Mercier.
Dorita's passion and drive eventually lead her into the world of fashion and beauty, then subsequently into the music industry. Here, she worked with pop royalty, Amy Winehouse, Florence Welsh, Depeche mode and contributed to some truly iconic covers for the NME and Rolling Stone.
Dorita now works across a wide range of projects from stills to film, television and advertising. Hearing how circuitous Dorita's journey had been resonated with many, who've found that a career path in the creative industries rarely takes you in a straight line.
Our final speaker of the night was choreographer Suzette Brissett, and boy were we lucky to have her. Suzette had literally walked off of a set, jumped in a cab and climbed onto our stage, all in the space of an hour.
Suzette is a real force of nature and brought a frank, conversational tone to the night. Her energetic talk touched on some of her standout jobs for the likes of M.I.A, Dua Lipa and Sean Paul, frequent collaborations with director Emil Nava, along with some memorable encounters with Jay-Z and Lily Allen.

Suzette also discussed her route into dance and choreography; from fighting for bookings in the early days, to eventually starting her own talent agency - Suzette Brissett Creatives. Her recipe of persistence and dedication, combined with being true to yourself is clearly working wonders for her career so far.
Following our speakers – and due to popular demand – our raffle prize draw returned. As our crowd waited with baited breath, we plucked out the winning tickets and saw some happy guests heading home with the welcome burden of a few cases of Five Points beer and Hawkes cider.
After which point, all that remained was to have a few drinks at the bar, meet some new friends and have a good catch up with some old ones.
We always knew that IN / DEVELOPMENT was going to be as much about the people in the audience as the ones on stage, and once again we were treated to a room packed with a variety of talent and expertise from across the moving image industries.
With another event under our belts, there's definitely a feeling that this concept now has a life of its own. We're really proud of what we've achieved so far and are looking forward to growing and evolving the format for future outings. So, with that…
We hope to see you all again in August!
Shout-outs to our amazing speakers Diana, Dorita and Suzette and everyone who attended the event.
Thank you to our partners, Hobby Film, who are just the best group of people to work with, ever!
Utmost gratitude to our our photographer, Olga Lioncat, friends Pedro Teodoro and Sophie Lant for helping us run the evening so smoothly. And big props to our supporters Wizzo & Co, who helped put together a great line up at such a busy time of year.